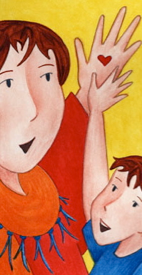 Workshops and mini-respite for Parent Carers, Partner Carers, Adult Sibling Carers, Professional Carers, and those who have recently had caring roles.
Suitable for All Skill Levels, Including Absolute Beginners 
Affordable Fees 
For creative carers looking to explore their self-expression and build confidence, I offer small group workshops with the flexibility to adapt to changing schedules, tailor content to individual interests and at an affordable cost. 
Activities are based in Burgess Hill, West Sussex - but Carers can come from anywhere and I am happy to travel for events.